Eagles Rest - Sports Bar
A charming thatched lapa is available for the use of our guests. It comes complete with a licensed bar and an indoor braai as well as a pool table for evening relaxation.
There is also a big screen television for those who do not want to miss out their sport or "Soapies".
Homemade jams, roasted coffee, honey bush tea, biltong, dried fruit and ice are for sale.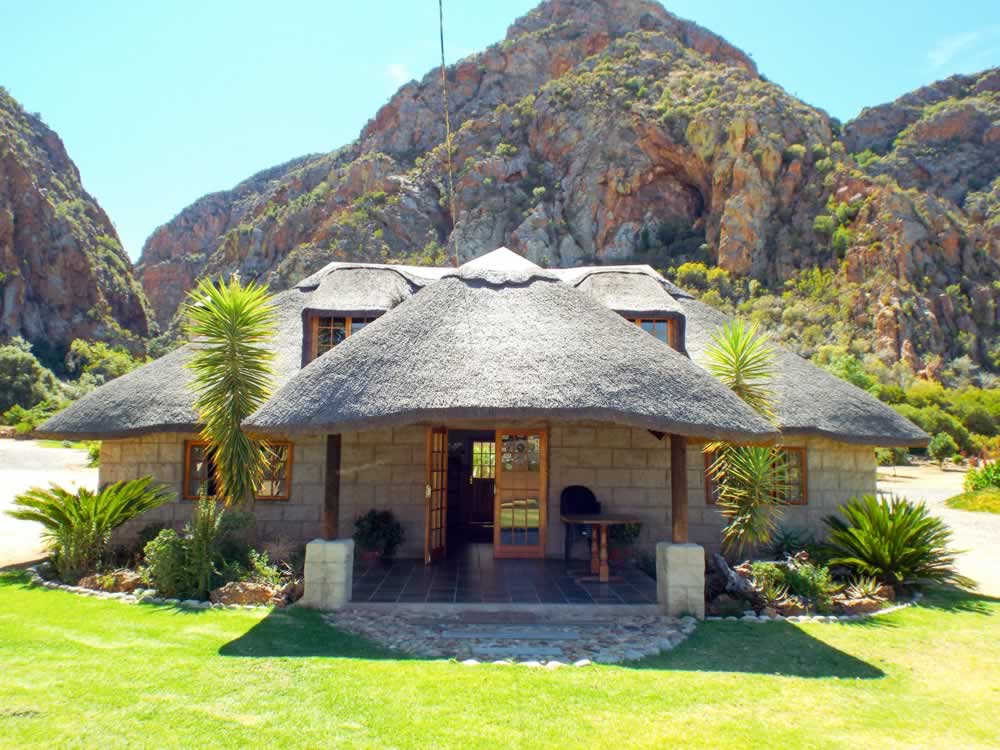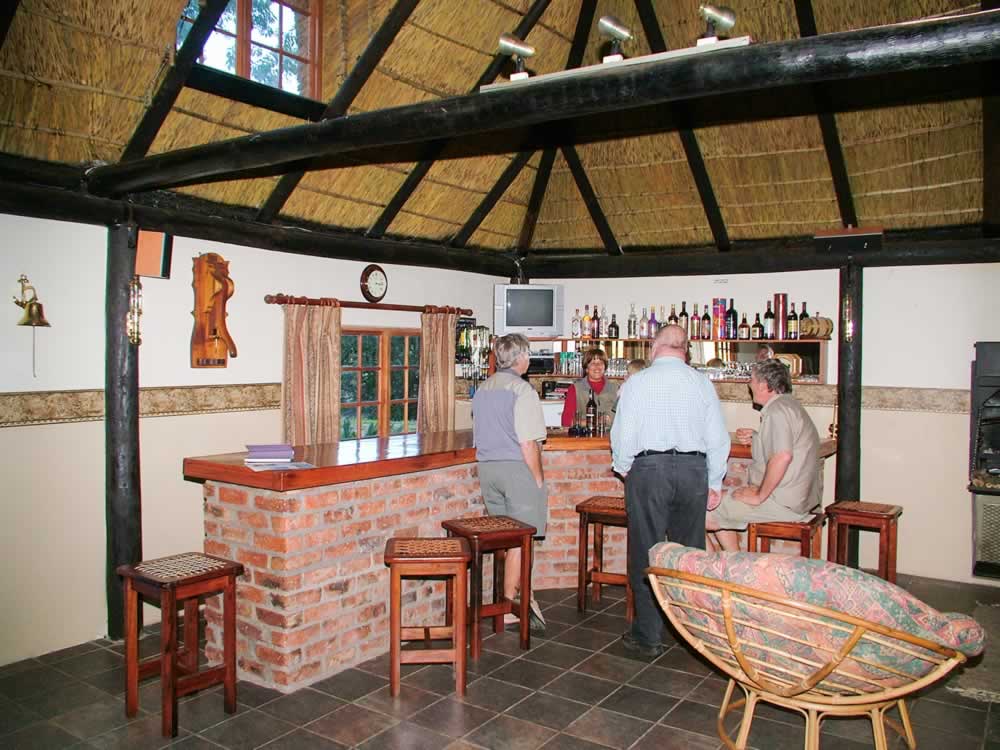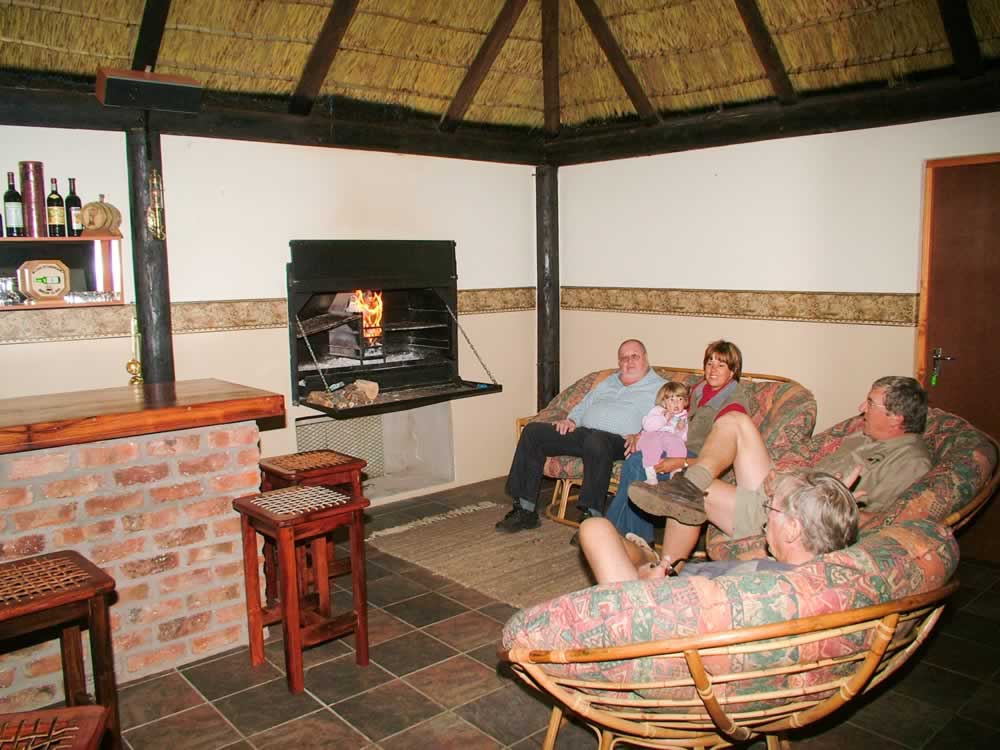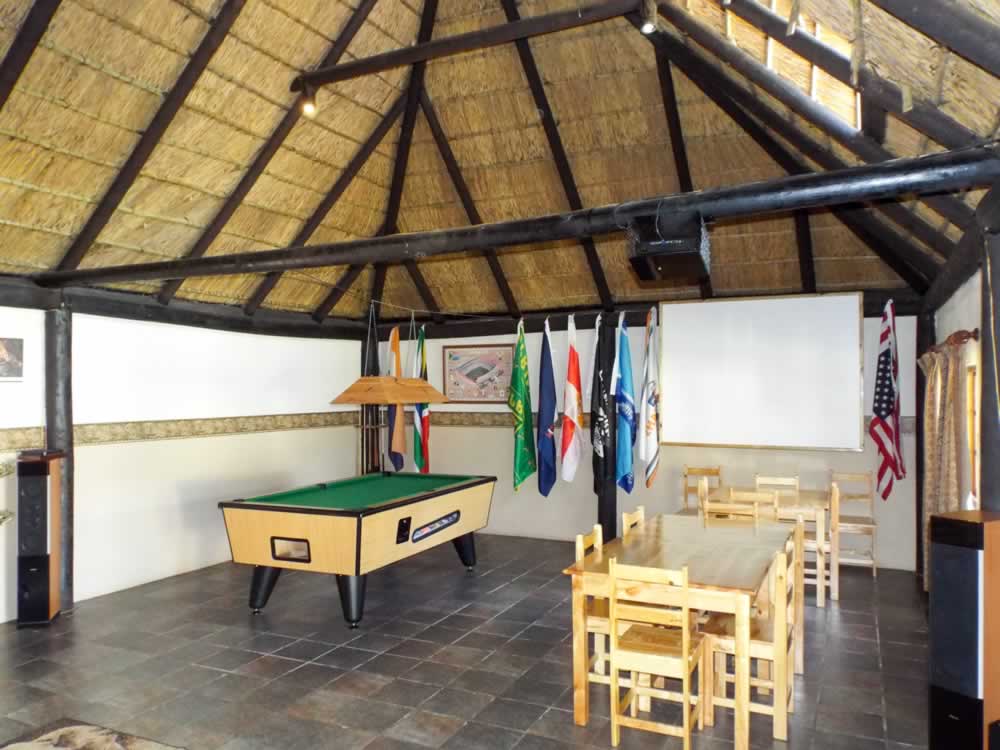 ---
Hiking
There are two hiking trails. The beautiful Houtkloof Trail that takes about an hour and a half to walk, with rock pools, magnificent examples of indigenous tree and plant life such as stinkwood, wild olive and wild fig.
The Koepel Hiking Trail offers the opportunity to investigate interesting rock formations and overhangs and offer beautiful views.
Opportunities abound for bird watching and mountain climbing.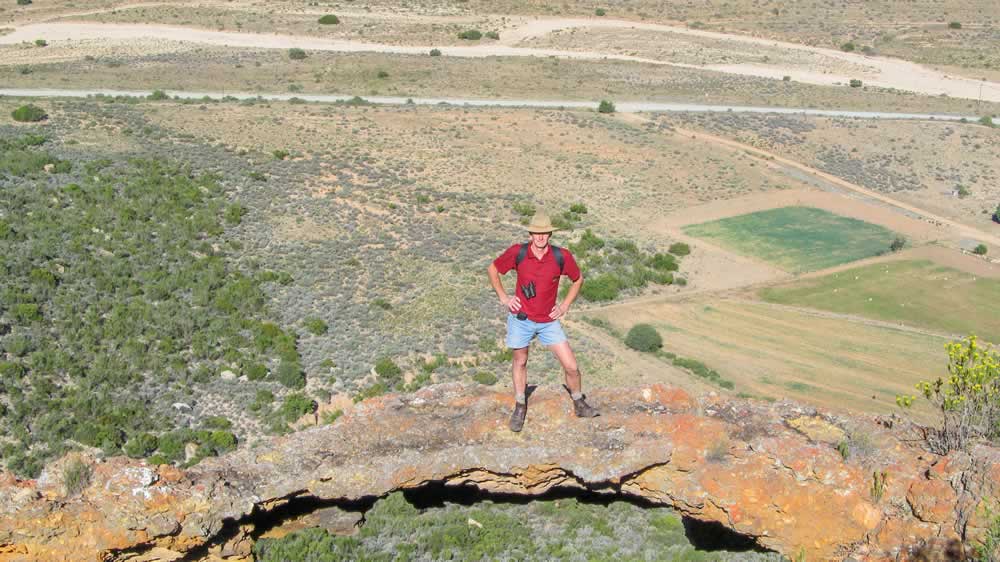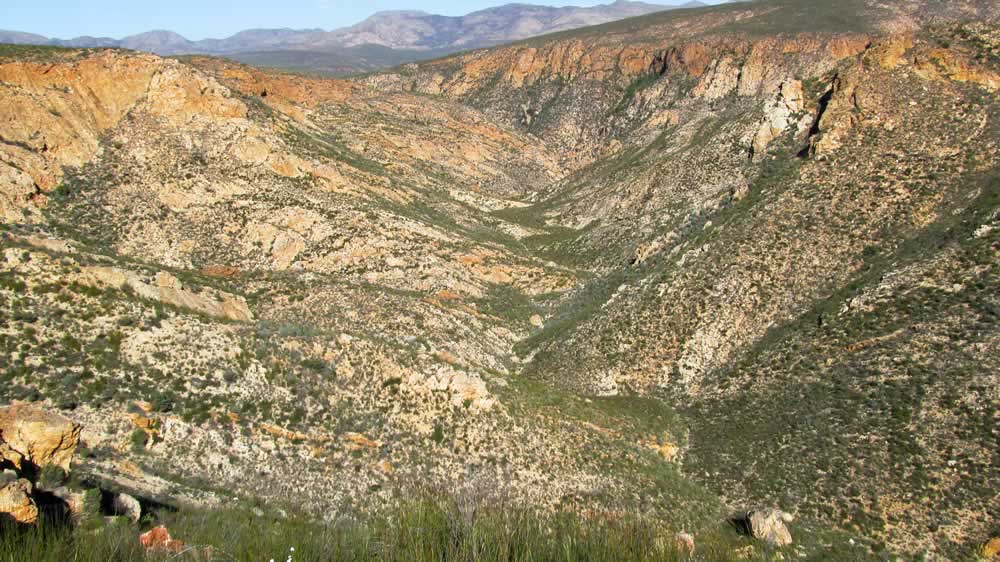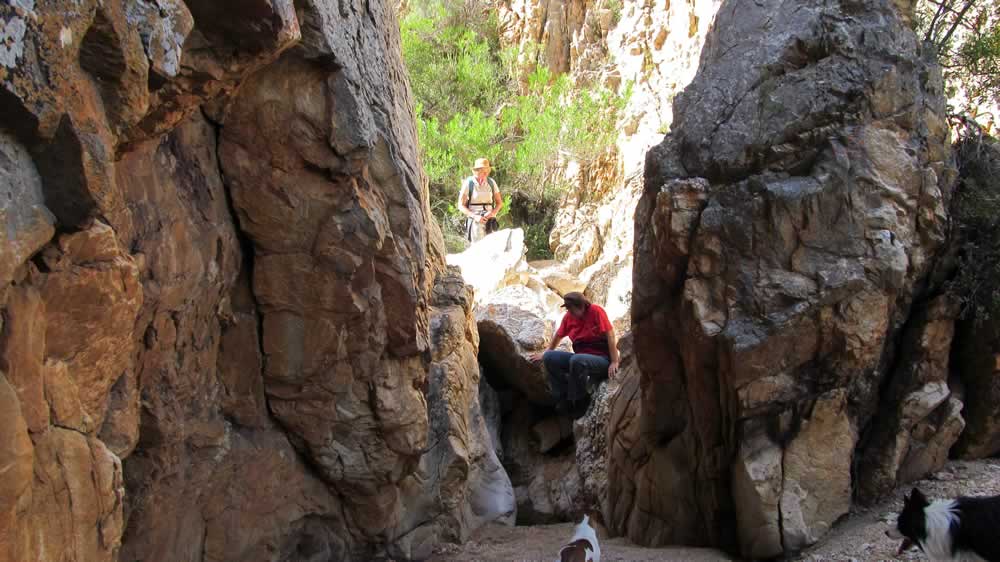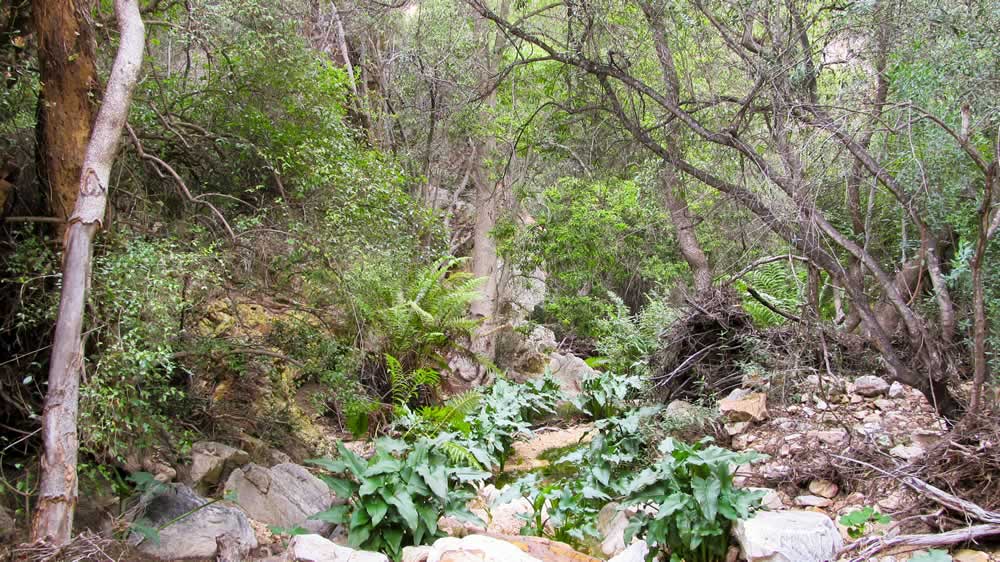 ---
4 x 4 Route
A 4x4 route consisting of a number of circle routes offers lovely views.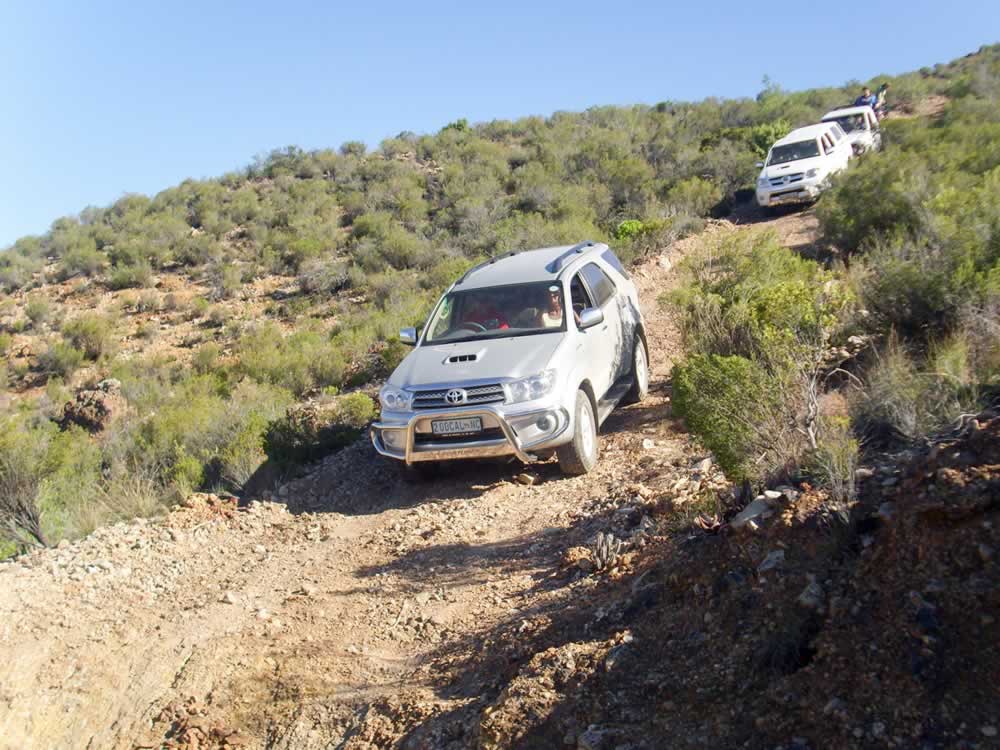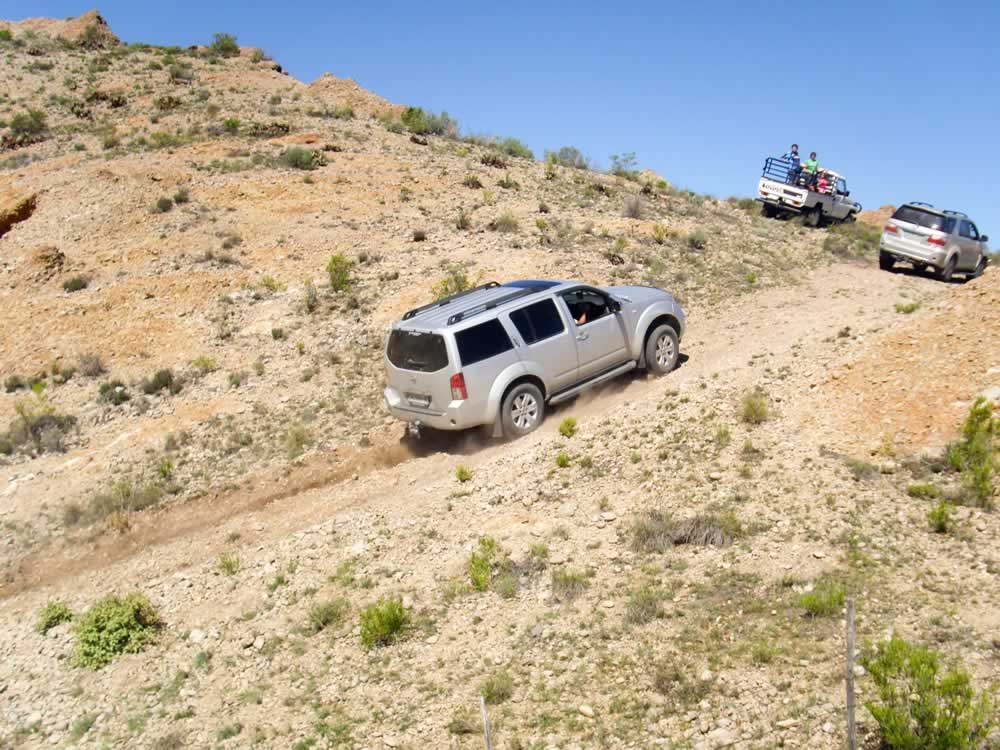 ---
For The Hot Days
For cooling off on hot summer days there is a dam for swimming and just for fun try the rope slide!
You can also swim in the dam which has a Foefie Slide that runs over it.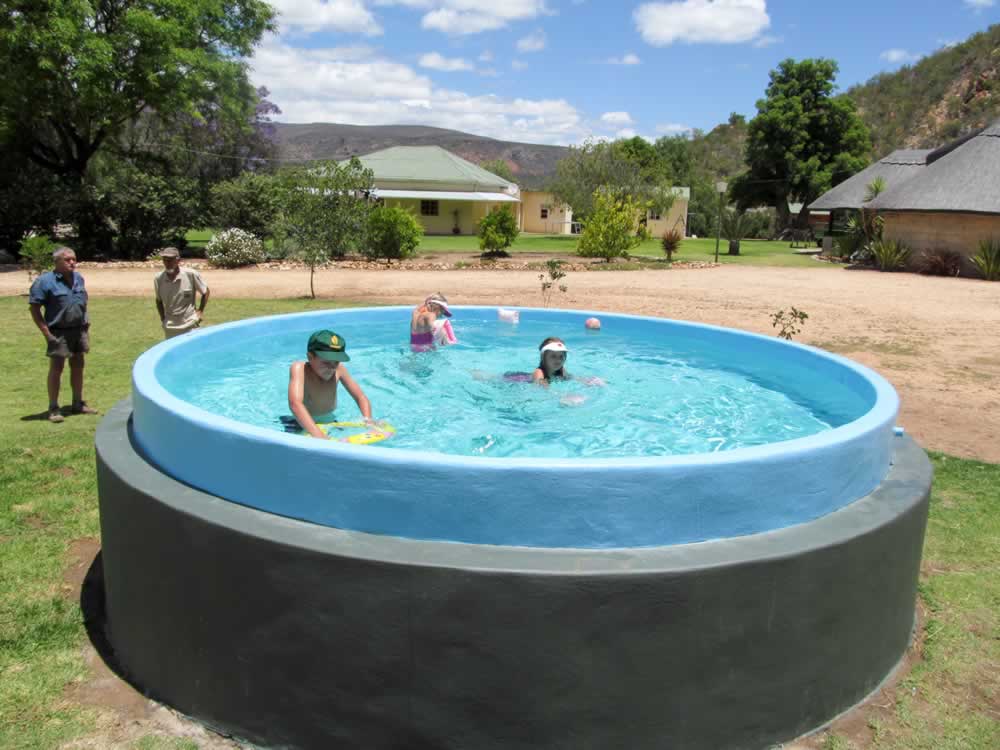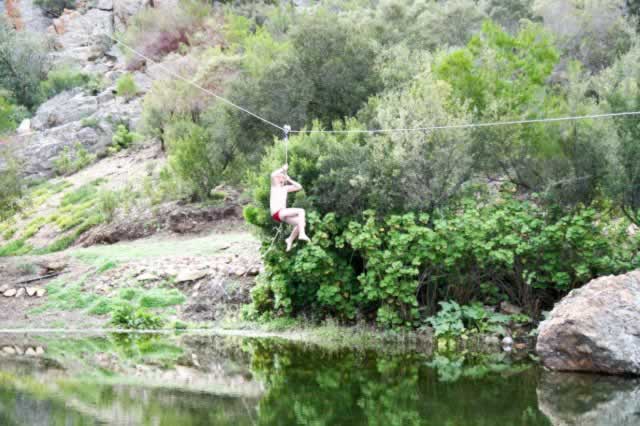 ---
San Rock Art
For those interested in past cultures, there is San rock art to be seen in a nearby cave.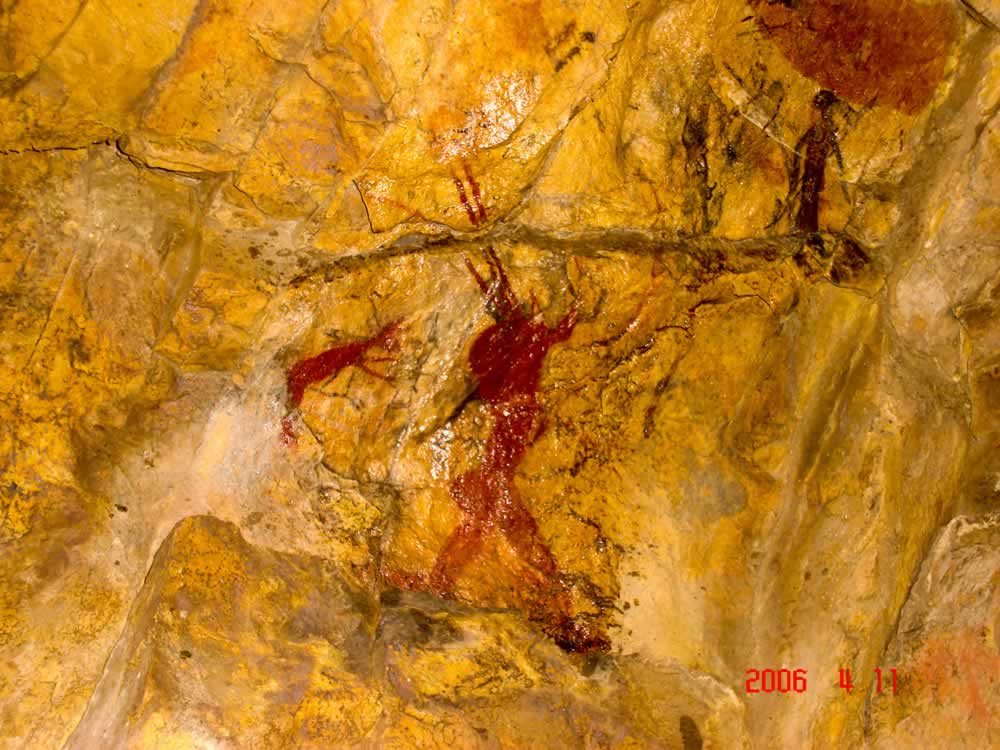 ---
Bird Watching
For those interested in seing the local bird population, there is quite a selection to see at the farm.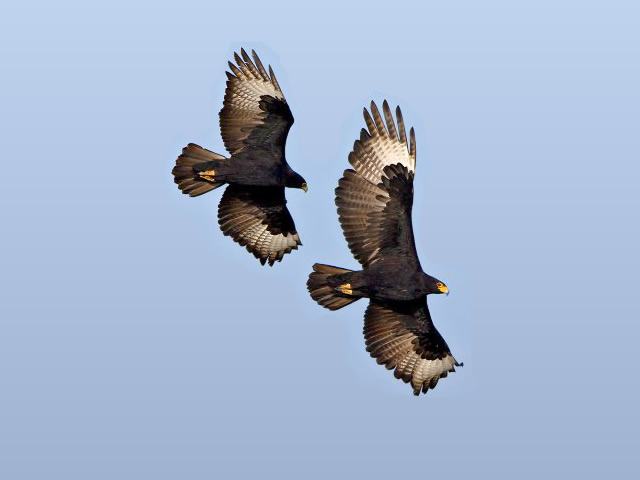 ---
Tire Repair Centre
In case of need, get your tire repaired here.